When: June 24 – July 1 during regular library hours (Monday-Friday 10 AM – 6 PM and Saturdays 10 AM – 3 PM)
Where: Here at the Goodrich Library (upstairs in the Vermont Room)
Crafts and baked goods will be available on June 24 only
Monthly Book Club
We meet the 3rd Thursday of the month at 1:00 PM. Copies of each book are available at the library.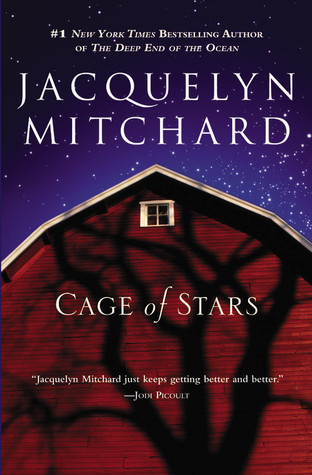 July 20, 2017: Cage of Stars by Jacquelyn Mitchard
Summary: 12-year-old Veronica Swan's idyllic life in a close-knit Mormon community is shattered when her two younger sisters are brutally murdered. Although her parents find the strength to forgive the deranged killer, Scott Early, Veronica cannot do the same. Years later, she sets out alone to avenge her sisters' deaths, dropping her identity and severing ties in the process. As she closes in on Early, Veronica will discover the true meaning of sin and compassion, before she makes a decision that will change her and her family's lives forever.
Chess Club
Wanna Play Chess? The Goodrich Memorial Library is proud to sponsor Chess Club with instructor John Ward. This program is open to anyone ages 10 and up. Mr. Ward provides chess lessons to those who want it including visual aids for all skill levels. If you're already well-versed in the game of chess, this is a great opportunity to meet and compete with other local chess lovers!
The Chess Club meets every Thursday from 3:30 PM to 4:30 PM. Chess boards are provided by the library.
Calendar of Events