Swing by the library on October 20th at 7:00 PM to hear The Friends & Drifters play a delightful mix of oldies and country music. Refreshments will be served. This is a free event, but donations are always appreciated!
1st Wednesdays
This eclectic lecture series is offered through the Vermont Humanities Council, with events scheduled on the first Wednesday of each month, October through May. Topics are varied, timely, timeless, thought-provoking, and fun. All First Wednesdays talks are free and open to the public, and are held at libraries and other venues in each host community. Click here for a complete list of this year's 1st Wednesdays lectures at the Goodrich Library.
November 1st, 7:00 PM – Teaching Hamlet in Prison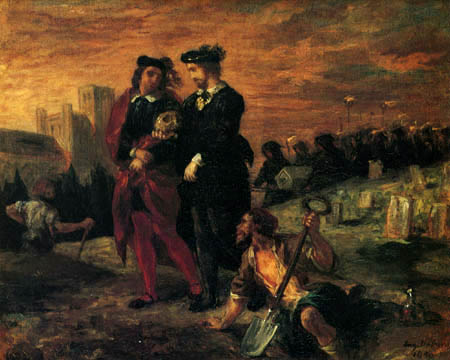 Celebrated literary critic Ilan Stavans discusses his teaching Shakespeare's Hamlet in correctional facilities, and shares insights his classes have made about the play and revenge, freedom, and redemption.
Monthly Book Club
We meet the 3rd Thursday of the month at 1:00 PM. Copies of each book are available at the library.
October 19, 2017: The Elegant Gathering of White Snows by Kris Radish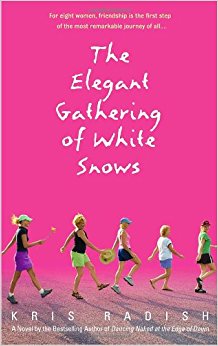 Summary: Just after midnight in a small town in Wisconsin, eight women begin walking together down a rural highway. Career women, housewives, mothers, divorcées, and one ex–prom queen, they are close friends who have been meeting every Thursday night for years, sharing food, wine, and their deepest secrets. But on this particular Thursday, Susan, Alice, Chris, Sandy, Gail, Mary, Joanne, and Janice decide to disappear from their own lives.
Their spontaneous pilgrimage attracts national attention and inspires other women from all across the country. As the miles fall away and the women forge ahead on their backroads odyssey—leaving small miracles in their wake—each of their histories unfolds, tales of shattered dreams and unexpected renewal, of thwarted love affairs and precious second chances.In luminous, heartwarming prose, Kris Radish deftly interweaves the women's intimate confessions into the story of their brave, history-making walk.
A breathtaking achievement, The Elegant Gathering of White Snows tells an incomparable tale of friendship and love, loss and liberation.
Chess Club
Wanna Play Chess? The Goodrich Memorial Library is proud to sponsor Chess Club with instructor John Ward. This program is open to anyone ages 10 and up. Mr. Ward provides chess lessons to those who want it including visual aids for all skill levels. If you're already well-versed in the game of chess, this is a great opportunity to meet and compete with other local chess lovers!
The Chess Club meets every Thursday from 3:30 PM to 4:30 PM. Chess boards are provided by the library.
Calendar of Events